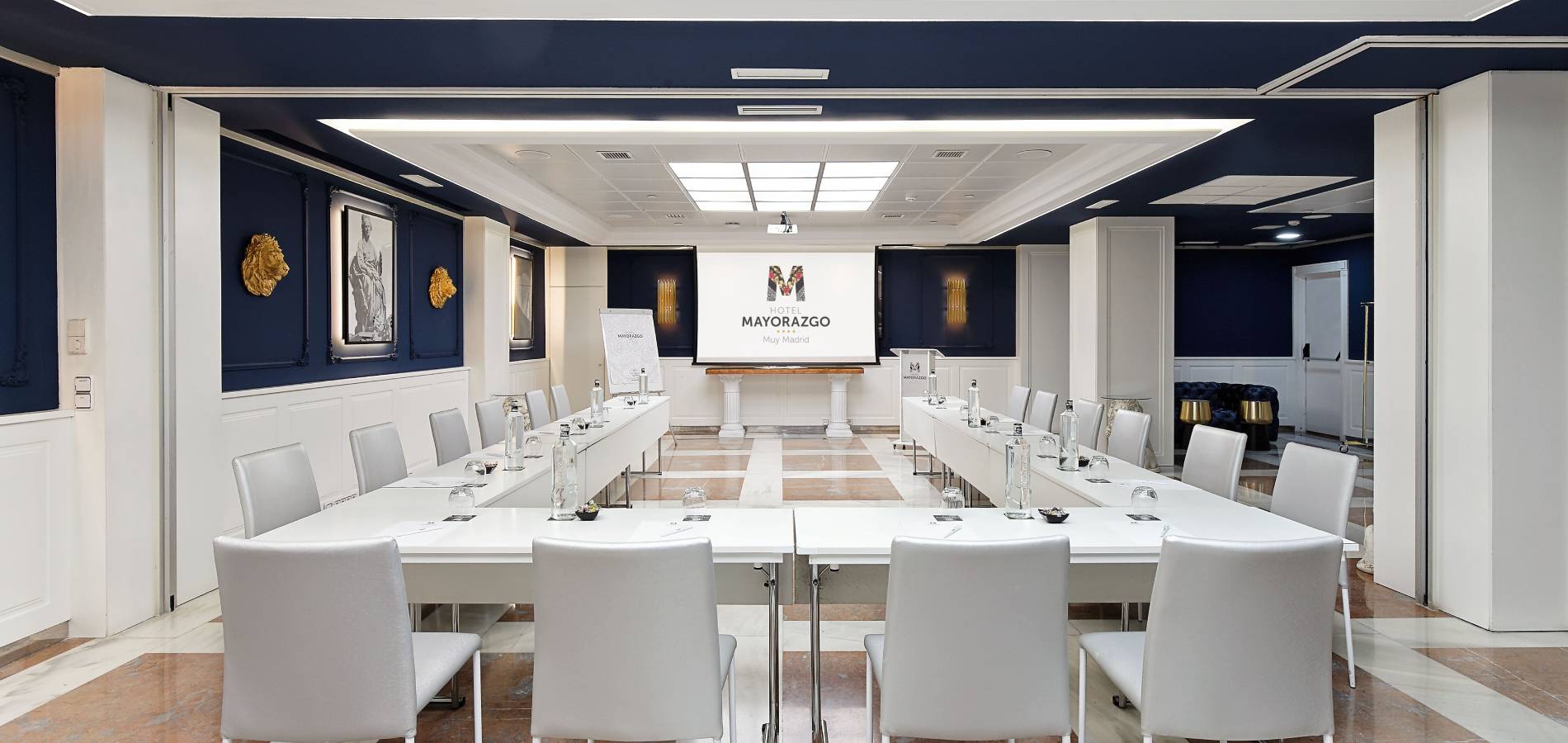 Meetings and Conventions
Congress centre
Hotel Mayorazgo has the only congress centre in the heart of the Madrid, with independent access from Gran Vía. Also, it has its own private parking with direct access to the centre's reception.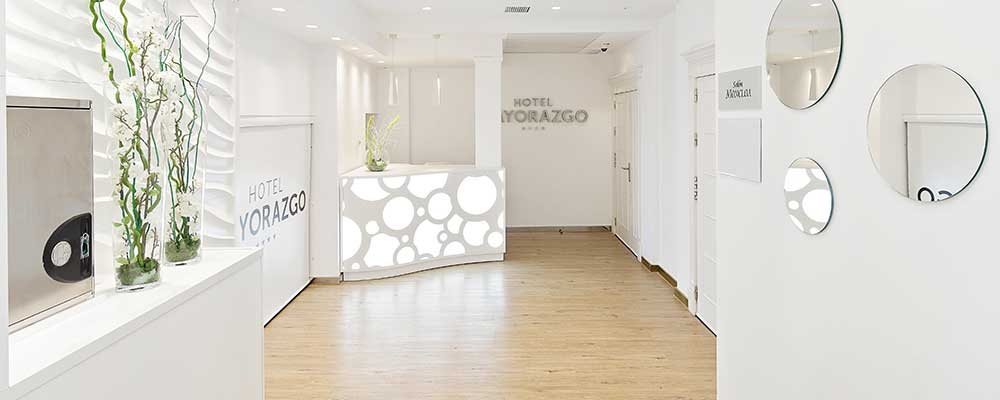 All the facilities
Each room is equipped with Wi-Fi and with all the audiovisual services that you need to organise your event. We offer a personalised service which is a guarantee of success.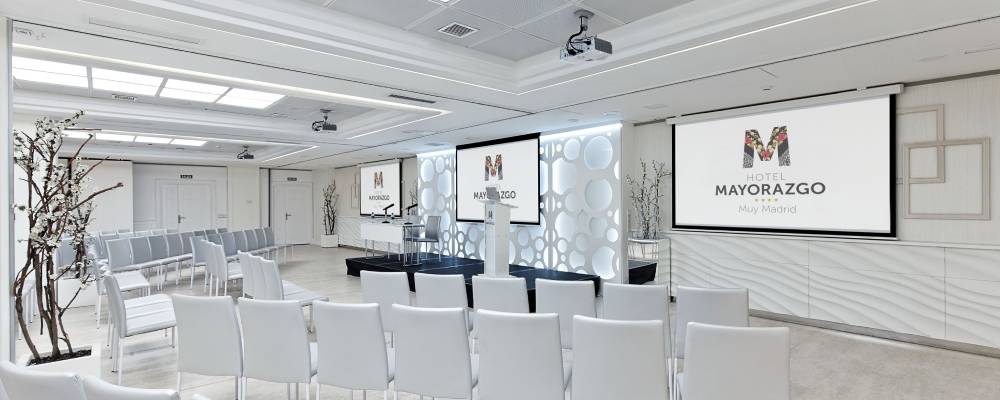 Large rooms
We have five modular and spacious rooms for your event or celebration. Choose the one that best suits your or your event's characteristic or number of attendants.
Discover our event rooms
Rooms
Cibeles + Alcalá
Cocktail
Theatre
U-shape
Banquet
Imperial
Classroom
Cabaret
Moncloa
65
45
24
32
30
35
18
65 m

2

Princesa
40
30
24
21
18
18
12
40 m

2

Callao
40
30
15
21
18
18
12
40 m

2

Moncloa + Princesa
100
75
30
56
36
50
24
115 m

2

Princesa + Callao
80
65
27
64
36
65
32
80 m

2

Moncloa + Princesa + Callao
200
180
50
150
50
110
80
145 m

2

Cibeles
20
20
10
16
14
12
8
30 m

2

Alcalá
40
50
20
40
22
18
20
75 m

2

Cibeles + Alcalá
80
70
36
72
35
40
30
105 m

2